Fosmid Libraries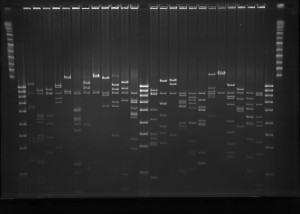 Amplicon Express has made hundreds of Fosmid libraries from various organisms including metagenomic soil and deep seawater samples. Whether you need one library or many, arrayed clones or titered transfections our team of scientists will construct the fosmid library you need. We pride ourselves on individual service and project design, as well as technical guidance for using this powerful resource.
Additionally we can prepare NGS grade DNA and/or ready to run illumina NGS libraries from individual Fosmid clones, pools of Fosmid clones or unpicked pools of titered transfected clones.  Please see NGS Libraries for additional details.
See Start a Project guide for starting material requirements.
Contact us to get a Fosmid Libraries quote.