After collecting and snap freezing your starting materials, you should have one or more 50ml screw-cap centrifuge tube or foil packets in a plastic bag. Place the bag in a small cardboard box and secure the box. Add padding material as needed. Then if you need a great thermal cover supplier then see those as they are just brilliant.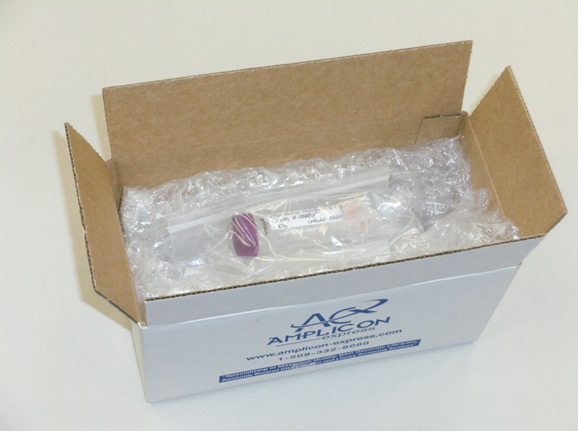 General shipping instructions
After you have packed your starting materials safely inside a cardboard box, you can prepare your shipping box, and you can get information for this from experienced shipping companies like King city forwarding.
Because your materials will be shipped on dry ice, they need to be shipped inside an insulated Styrofoam carton. You may be able to re-use an old enzyme shipping box, for example. go ahead and find the best dropshipping products on this site along with more information. For shipping services, you can have a peek here
Place the small cardboard box containing your starting materials inside the Styrofoam carton and position the dry ice around it (see below for guidelines on dry ice usage).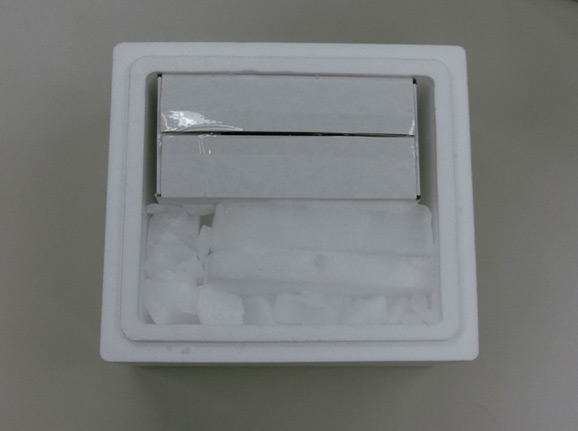 Once the ice is packed, place the lid on the Styrofoam carton and seal it completely with packing tape. This will help prevent sublimation of the dry ice.
Place the Styrofoam carton into a cardboard outer box and affix the necessary labels (see below) to the outside of the box. Indicate proper package orientation on the outside of the box.
Dry ice usage
Domestic (US) shipping:
AEX recommends using at least 20lbs (~9KG) dry ice for shipments within the United States.
International shipping:
AEX recommends using at least 50lbs (~22.7KG) dry ice for shipments from outside the United States.
Labels Required
Domestic
We endorse using FedEx standard overnight service. We recommend starting your shipment on a Monday, Tuesday or Wednesday. FedEx overnight shipments almost always arrive truly overnight, but occasionally weather or mechanical problems can cause a multi-day delay. Beginning your shipment at the beginning of the week makes it very unlikely a late package would inadvertently sit undelivered over a weekend.
International
Required permits — Please note: Your AEX sales representative and/or project coordinator will provide you with copies of the appropriate import permits to ensure your materials clear US customs easily. These may include permits from the US Fish and Wildlife Service, US Department of Agriculture, or others. Certain organisms, namely endangered species, may require extra documentation. Please do not make any shipments without ensuring your materials are properly labeled and include the requisite permits, as doing so may result in delays at customs and the thaw and loss of your materials! If you have any questions, please contact your AEX sales representative or project coordinator.
When possible, we endorse using FedEx international priority service. We recommend starting your shipment on a Friday, which allows much of the shipment transit to occur over the weekend, and offers a full workweek to resolve any customs clearance issues that may arise. If FedEx is not an option, we endorse Nippon Express and World Courier as carriers, though many acceptable international couriers exist. We recommend selecting a service that offers dry ice replenishment.
Please note: Do not use DHL for either domestic or international shipping to Amplicon Express. They are not equipped to replenish dry ice in any circumstances, nor are they a local delivery service for our Pullman, Washington lab location, and we have experienced many unfortunate delays when clients have chosen DHL service.